MLWKEE 25′ MAG WIDE BLADE TAPE MEASURE
Details
The Milwaukee 25 ft. Wide Blade Magnetic Tape Measures have the longest, straightest standout and up to 14 ft. of standout for extended reach and efficiency. The straight standout is highly usable and makes it easier to measure long distances alone. A magnetic hook easily attaches to EMT and steel studs. The tape measures are wear and impact-resistant with nylon bond blade protection and an additional coating on the first 6 in. of the blade, reducing tape tear. The measuring tapes are constructed with a 5-point reinforced frame for impact resistance.
Features:
Up to 14 ft. of Standout
Longest, Straightest Standout
Magnetic Hook Holds to EMT & Steel Studs
Anti-Tear Coating Reinforces the first 6 in. of the Tape Blade
Nylon Bond Blade Protection Reduces Tape Tear
Impact-Resistant 5-Point Reinforced Frame
Finger stop delivers tape retraction control
2-Sided Printing For Easy Reading
Architectural Scale
Wire Form Belt Clip Reduces Pocket Tearing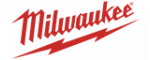 David Brown


April 11, 2020

Great selection of products available and five star customer service ⭐️ ⭐️ ⭐️ ⭐️ ⭐️ is always provided. Would highly recommend High Voltage!

Fallon Gorham


January 23, 2020

I had a great experience with getting my husband his favorite ARIAT jeans. They had so many different styles to chose from. I will definetly be buying from HIGH VOLTAGE AGAIN!!!!

Kim Ketcham


January 21, 2020

Definitely best customer service around. Very knowledgeable when it comes to answering all my question. Most definitely a returing customer!!

Dawn Lee


January 21, 2020

Amazing customer service and quality products!!! Knowledgeable and great to work with to get you what you need!!

Lyndsey Vanatta


January 21, 2020

The customer service is spectacular! Very professional, personal able & knowledgeable to list a few. Great quality along with fast service / shipping.

Cheryl Zimmerman


January 18, 2020

Jill Hoffman


January 17, 2020

Linda Luthi Hurlburt


January 16, 2020

Great customer service and quality products! Very knowledgeable and willing to answer questions and give recommendations!

Stephenie Harvey Montgomery


January 16, 2020

Their customer service is phenomenal and their selection of FR gear and boots is top of the line. For quality and convenience I will always recommend High Voltage! You can really tell they value their customers and the industry.

Josh McCulloch


January 14, 2020

Sam Gorham


January 10, 2020

Incredible company with a true passion for their industry. Excellent example of the care you receive when you deal with a small business!

Tish Harrison


January 9, 2020
This error message is only visible to WordPress admins
Error: Connected account for the user highvoltageworkwear does not have permission to use this feed type.