MLWKEE M18 5.0 AH REDLITH XC SNGL BATT PACK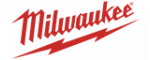 The Milwaukee M18 REDLITHIUM XC 5.0 Ah Battery Pack delivers up to 2.5X more runtime, 20% more power and 2X more recharges than standard lithium-ion batteries. The lithium-ion battery pack features superior pack construction, electronics and performance providing users more work per charge and more work over pack life than any battery on the market. The rechargeable battery also delivers users with 5.0 Amp-hours of runtime. Each battery pack is durably built for heavy-duty use, runs cooler and performs in climates below 0°F/minus 18°C. This protection routes water away from the electronics and out of the battery pack, extends the users' battery run-time and life by minimizing heat and prevents pack failures from vibration or drops. Built-in REDLINK Intelligence protects the battery from overloads, preventing users from damaging their cordless power tools in heavy-duty situations, while the discharge protection prevents cell damage. An integrated temperature Management system and individual cell monitoring help to maximize battery life. Switch to Milwaukee's REDLITHIUM XC5.0 Battery Pack to instantly upgrade the runtime and durability of Milwaukee M18 cordless tools.
REDLINK intelligence: provides optimized performance and overload protection using total system communication between tool, battery and charger
Best-in-class construction: offers long-lasting performance and durability
Fuel gauge onboard: displays remaining runtime for less downtime on the job
All-weather performance: delivers fade free power in extreme jobsite conditions
Versatility: powers more than 175 Milwaukee M18 cordless power tools
David Brown


April 11, 2020

Great selection of products available and five star customer service ⭐️ ⭐️ ⭐️ ⭐️ ⭐️ is always provided. Would highly recommend High Voltage!

Fallon Gorham


January 23, 2020

I had a great experience with getting my husband his favorite ARIAT jeans. They had so many different styles to chose from. I will definetly be buying from HIGH VOLTAGE AGAIN!!!!

Kim Ketcham


January 21, 2020

Definitely best customer service around. Very knowledgeable when it comes to answering all my question. Most definitely a returing customer!!

Dawn Lee


January 21, 2020

Amazing customer service and quality products!!! Knowledgeable and great to work with to get you what you need!!

Lyndsey Vanatta


January 21, 2020

The customer service is spectacular! Very professional, personal able & knowledgeable to list a few. Great quality along with fast service / shipping.

Cheryl Zimmerman


January 18, 2020

Jill Hoffman


January 17, 2020

Linda Luthi Hurlburt


January 16, 2020

Great customer service and quality products! Very knowledgeable and willing to answer questions and give recommendations!

Stephenie Harvey Montgomery


January 16, 2020

Their customer service is phenomenal and their selection of FR gear and boots is top of the line. For quality and convenience I will always recommend High Voltage! You can really tell they value their customers and the industry.

Josh McCulloch


January 14, 2020

Sam Gorham


January 10, 2020

Incredible company with a true passion for their industry. Excellent example of the care you receive when you deal with a small business!

Tish Harrison


January 9, 2020
This error message is only visible to WordPress admins
Error: Connected account for the user highvoltageworkwear does not have permission to use this feed type.